There's Never Been a Better Time to Go Rogue
In uncertain times, the philosophy of going "rogue" can seem risky, but now more than ever it is essential. When the status quo playbook is disrupted, those who are willing to blaze new paths and find creative solutions are the ones that thrive. Last week, we hosted a virtual Rogue Women event as part of our series with Rogue Venture Partners. The energy of the hundreds of guests and their enthusiastic discussions bridged our collective physical distance. Our three all-star panels covered the future of sports, how investors are thinking about the world, and disruption across retail, entertainment and social connections. One consistent theme emerged — we must find ways to go rogue to build for tomorrow. Here are a few of the highlights: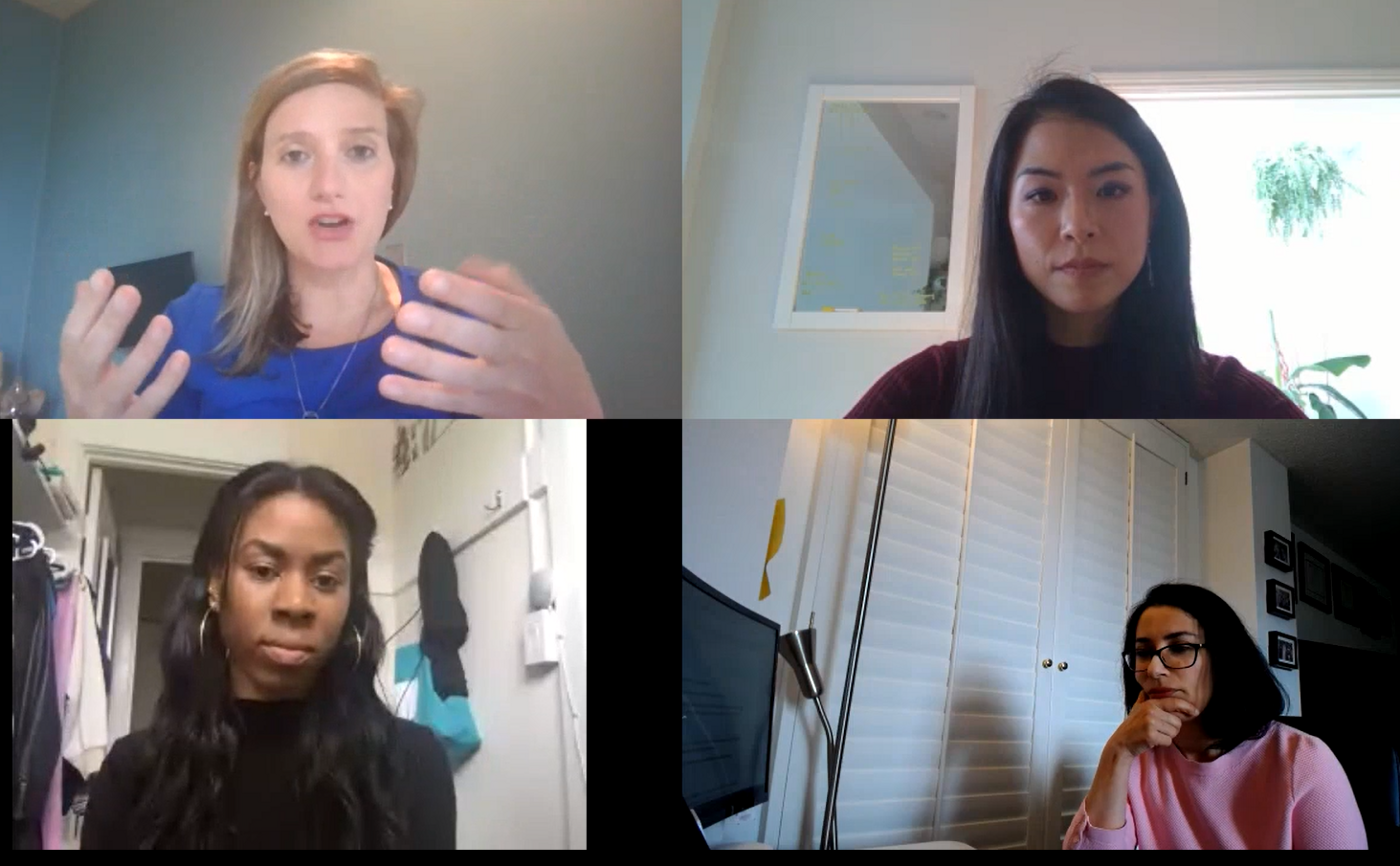 Covid is the Great Accelerator
For businesses with outdated models or strategic gaps in their digital strategies, Covid has accelerated their demise as seen from retail closings the past several weeks. Amanda Baldwin, President of Supergoop!, described that, "the businesses that were not digitally minded that were probably holding onto a business model that was born 100+ years ago, their decline has been accelerated by this because they don't have the ability to pivot."
Mackenzie Banks, Global Director of Technology Innovation at AB InBev, discussed the "quick evolution of in-home socialization" and evolving consumer behaviors to come together and spend time on virtual happy hours, birthday parties and zoom chats, and how AB InBev is there to support these new ways of sharing.
For Danielle Cohn, VP of Startup Engagement and Head of LIFT Labs for Comcast NBC Universal, connectivity, the future of work and how we are entertained map to the pillars her group was exploring pre-Covid, but their importance has been amplified. Her advice to going rogue is to "be the one to lean in and offer help."
Sports are Essential
With no players on the field and a cloudy new normal ahead, we explored the evolution of sports. Lauren Fritts, VP of Marketing for The Chicago Cubs, discussed how sports will remain as important as ever: "It's more than a game, it's a lifestyle and how we identify." She discussed how The Cubs are integrated into their fans' lives, and how they are focused on delivering for their fans across channels, devices and situations.
Skate Noftsinger, Head of Sports Marketing at adidas and Mel Strong, Managing Partner of Next Ventures, noted that participation in sports is extremely important for health as well as future fandom, yet the status quo is leaving many behind. The current times are highlighting the disparity in access to sports products and services. Skate talked about the importance of growing, "access and participation in sport and inspiring people to want to play sports." Emerging companies defining the sports landscape must go rogue to expand their thinking and build for access so they can serve all communities, not just those with space or money. Mel believes that, "we will come out, collectively as a culture more focused on why it's important that everyone has access to sports"
As the sports industry weathers this period of forced live match stoppage, corporate executives and startup founders who are engaging fans in new ways, testing new technologies to reach the masses and reinventing our definition of sports from a game to an entertainment platform, are those who will succeed now and in the future.
Investing in Tomorrow
Our final panel featuring top investors across industries further reiterated the need for companies to go rogue, either by adapting to support new consumer needs or tapping into an adjusted landscape of resources.
As an investor in the platform we used for the virtual conference (Hopin), Terri Burns, Principal at Google Ventures, is seeing how enterprise collaboration tools are shaping the future of human interaction and work. Similarly, Caroline Lewis, Partner at Rogue Venture Partners, is rethinking infrastructure needs such as smart/safe buildings for when we eventually head back into offices.
With instability comes opportunity, especially for Damineh Mycroft, Investing Director at HorizonX Ventures of Boeing, as she contemplates the future of transportation and safety. If the current situation mirrors historical metrics, it may be years before the travel industry recuperates. That's why investors and companies can't wait. Understanding the new norms and investing in the solutions to support them is how to thrive.
As funding in VC ecosystems fluctuates, Ann Kim, Managing Director & Head of Frontier Tech at Silicon Valley Bank, emphasized that there are still non-dilutive capital opportunities out there for founders from a variety of government or grant programs. Founders and CEOs should lean into the resources that are available and focus on doing right by their customers, employees and products.
As we closed out the event, it became clear that going rogue wasn't just an imperative for our guests in their careers, but instead a call to action for business and industry to bring innovation to market. Whether big or small, companies that stay closest to consumer needs and are not afraid to test and learn are positioned to succeed. Hungry for more? You can listen to the full panel conversations from our Rogue Women event on The VentureFuel Podcast: https://www.messy.fm/vfv2w
Related Articles
"For the companies we invest in, we're providing not just capital but also connections...
"Know your mission and know your values because that's how you can ultimately make the...
Every week, our team does an internal huddle where we share the most disruptive and exciting...