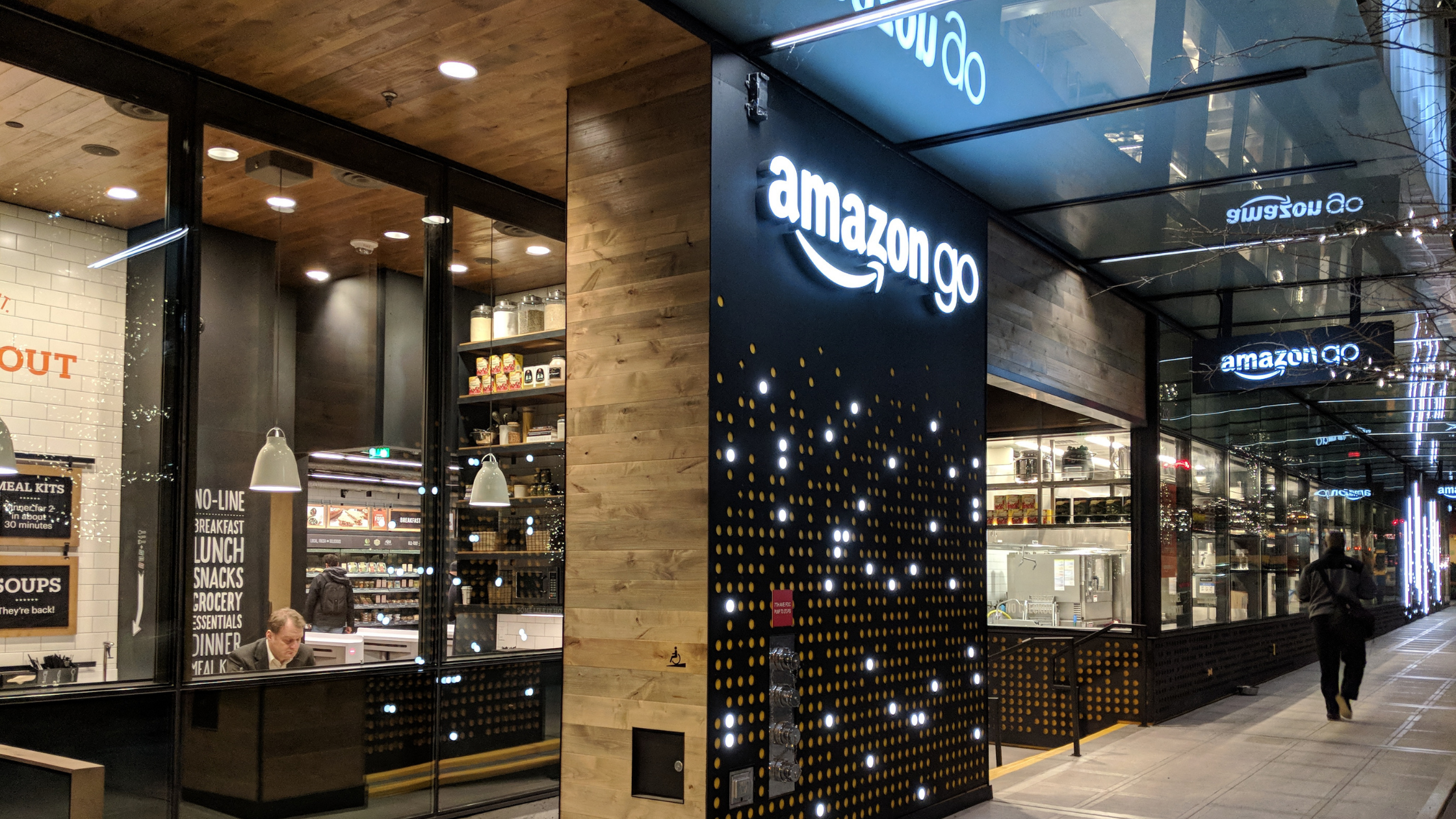 Rethinking Retail or Retail Revolution?
This year NRF's Big Show returned with a hybrid approach that was, in many ways a nod to the industry's overall evolution over the last 20 months towards omni channel, meeting attendees wherever they were - with some on the ground in New York and many others dialing in, remotely to attend the conference digitally.
The theme this year was Accelerate - equally a celebration of the industry's own acceleration of all things digital transformation as well as a 'call to arms,' of sorts for sectors of the industry whose digital transformation is delayed - or stalled - or stalling to rest of the industry.
The big message here: to step up and put their foot on the gas, embracing technology, innovation and change (particularly as many of these 'slower' sectors - read: supply chain; logistics; transportation, etc. - have now become a bottleneck that is hampering the already outstanding growth experienced by the retail sector).
Overall, the key themes this year were very similar to CES: digital acceleration, omni-channel, etc.
However a larger sea change is at play, which is a shift from a shopping-centric to a more customer-centric retail experience where there is no brick and mortar vs. eCommerce, but rather a trusted partner and advisor (the retail brand) engaging with its key constituent - the shopper - across all available and relevant touch points or tech platforms, in order to take this shopper on a successful journey from unmet need to successful (and probably contactless) check out - with a larger average basket size and more profitable one at that.
Key Tech Trends
Video:

while video has always played an important role, as omni-channel persists and grows, continue to keep an eye on new applications of video at retail, online and in mobile.



AR: with consumers increasingly shopping from home across various stages of their journey, augmented reality is increasing in relevance -whether it's checking what large ticket items like furniture or appliances will look like in a given space, to trying on clothing 'virtually' before you buy it, consumers have quickly become comfortable with augmented reality and its applications will continue to rise as adoption improves conversion rates and minimizes returns

.



VR: new and emerging platforms are fueled by and exploding with opportunities for commerce; virtual reality in these places (read: the metaverse) will continue to increase as the technology, hardware and bandwidth supporting it continues to improve. Watch early brands testing and learning in the space and don't be left behind.
3D (or volumetric): three dimensional assets are proven to increase conversion rates with online shopping. Startups like VNTANA (a VF 2021 Venture to Watch) were on the ground at NRF. As the bar raises for electronic commerce experiences, watch as 3D becomes the standard, not just among sectors that are seemingly 'low hanging fruit' like apparel, but eventually perhaps even the fruit aisle itself (virtual grocery shopping?)
Robotics: whether for piece picking or autonomous delivery, robotics are here to enhance retail performance - enabling fulfillment and delivery faster than ever before and at a potentially lower cost with a more sustainable footprint. The question will become when robotics impact labor shortages at retail, in-store, once they become capable of operating in more complex environments.
Payments: various technologies are relevant here - contactless, mobile, etc. but probably the most talked about have been the application of underlying technologies in combination to enable seamless and checkout free shopping experiences (think: Amazon Go). Amazon already redefined delivery times and selection expectations (it is the everything store after all, isn't it?) and they are at it again, redefining a consumer's expectation about her check out experience (I know I've walked out and abandoned physical carts in stores before because the lines were too long). Poof. Pain point eliminated. Crypto is also key here - for its role in the metaverse and also increasingly because of the rising interaction between physical and digital commerce on metaverse platforms.
Computer Vision: a key enabling technology, computer vision will only increase in importance as pressure intensifies to make the shopping experience faster, more convenient and more seamless (read check out free). Whether its application is a retail heat map or cashierless checkout, its role will only continue to rise. To see more examples click here.
Needless to say, the above will be powered by AI, data, analytics and many more of the emerging and rapidly scaling technologies whose names are already all the buzz in the halls of industry.
These technologies will continue to find new and adjacent applications.
Fast follower beware: if you aren't testing and learning now, you may find yourself too slow to follow and gain (or maintain) your loyal shoppers' share of wallet and more importantly share of attention in this increasingly mediated shopping world.
---
What about my physical store?
The big message at this year's Show is that physical stores are NOT going away. While in years past. there had been talk of a total move to online, the pandemic (and supply chain issues plus logistics challenges) have demonstrated that a local, physical presence in the community of your customers is more important than ever before. The role of stores though may evolve, to enable a truly omni channel strategy. They will play the role of retail theatre, customer experience hub and most importantly hyperlocal micro-fulfillment center.
Provocations
Here are some questions that you can ask yourself or your team as you consider how to transform your retail approach:
What are the biggest pain points for your shoppers right now? How can you eliminate them? What role can technology play in unlocking a new solution? Turning a pain (like check out) into a delight? (Like 'Grab and go').
What are the biggest challenges facing your retail teams - associates on the ground working on the front-lines of delivering a fantastic customer experience? What tech can enable them to increase customer engagement? Improve merchandising? Increase foot traffic? Drive greater conversion?
Which technologies are delivering greater ROI online vs. in-store and how can you leverage technology to bring more mediated experiences to retail? Or better replicate the retail floor feeling for consumers at home?
And finally, how can you enable your teams to think more adjacently? Where are there silos between eComm and Retail groups? Are incentives aligned? Do org structures have an opportunity for more cross-functionality or dotted lines?
Most importantly: be customer centric. Stay close to the front end of the marketplace. Watch what entrepreneurs, innovators and inventors are working on and learn how you can bring scale to solutions that may help your business find its next generation of growth.
Parting Advice
Embrace the omnichannel approach. Eliminate siloes. And pilot new technologies to solve existing business challenges across your supply chain.
Some short-term ideas:
Invest ahead of trends: test 3D commerce, AR, Robotics.
Codify learnings and share them across your organization: inspire & educate your teams to prepare them for the challenges ahead.
Engage with the disruptors: build relationships with the entrepreneurs rethinking retail. They are laser focused on solving some of your biggest challenges. Collaborate with them to close strategic capability gaps and leapfrog the competition.
Be prepared for the retail revolution that is coming. The last 20 months forced industry to rethink its approach while it revolutionized customer behavior. Don't mistake the cart for the horse. Continue to learn so that you can continue to surprise, delight and exceed your customers' expectations.
Related Articles
"One of the things that has made us successful is a relentless pursuit of improvement. I...
"It's a little scary. You don't know the metaverse, IP. You're worried. But, it's such...
"You want all the pleasure and human enjoyment of taking your cat around the block,...