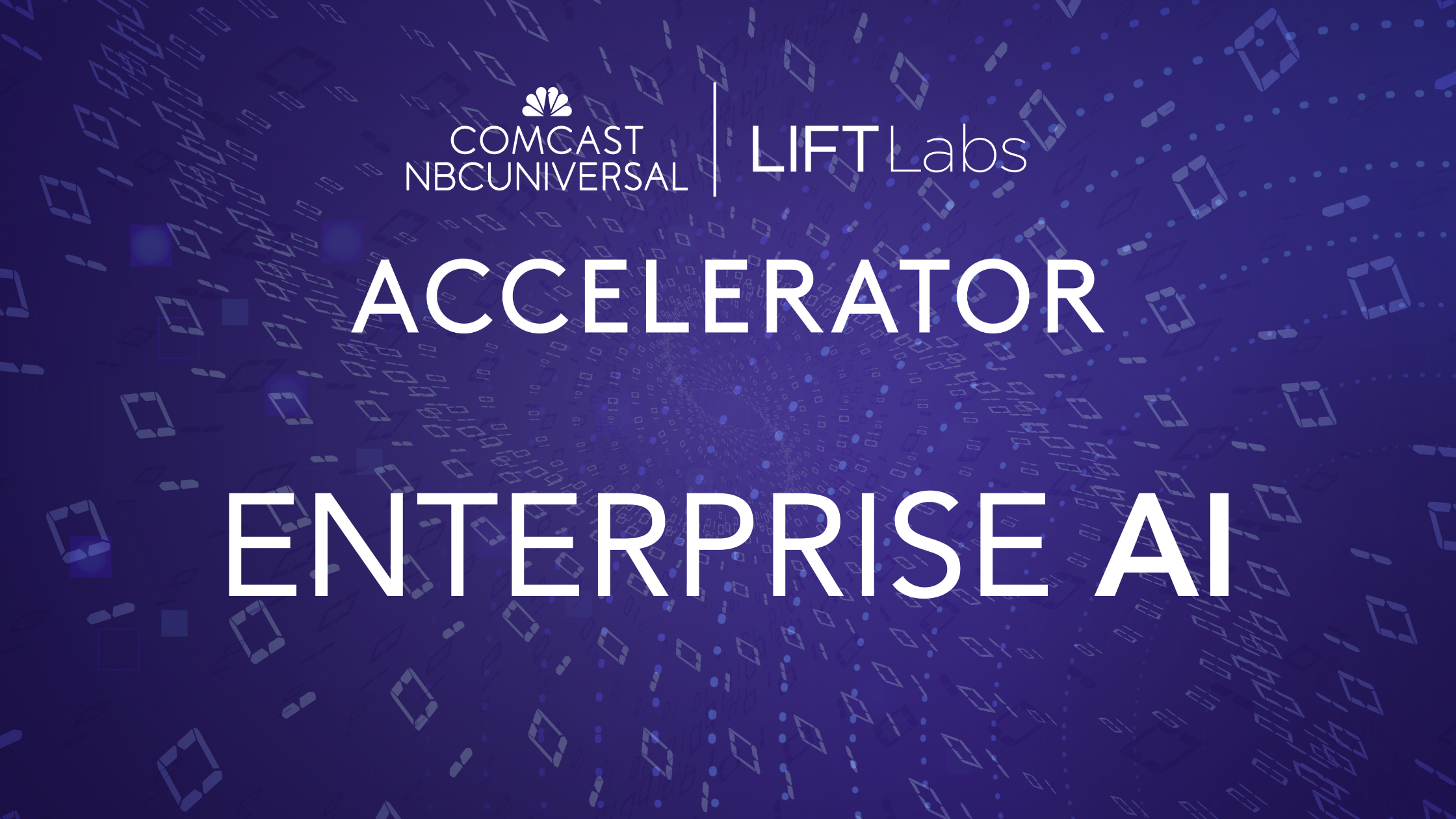 Comcast NBCUniversal LIFT Labs Selects 10 Startups for Accelerator on Emerging Enterprise AI Solutions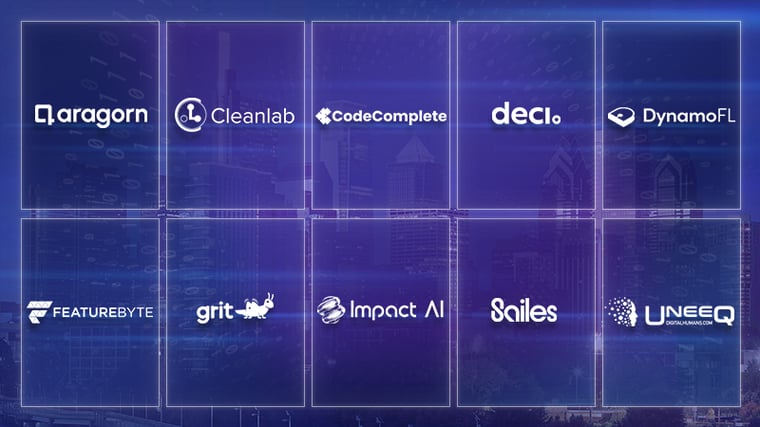 Selected from hundreds of applications, the ten early-stage companies will explore and test their business models and fast-track potential partnerships during six-week intensive program
Comcast NBCUniversal LIFT Labs announced the launch of its Enterprise AI Accelerator, where ten selected startups will spend the next six weeks working alongside leaders from Comcast to explore advancements in artificial intelligence for large-scale businesses.
Comcast NBCUniversal LIFT Labs is focused on facilitating startup-enterprise partnerships through access and connection to Comcast's network of business leaders and corporate partners. The accelerator welcomes startups at various stages in their entrepreneurial journeys, from pre-seed to growth stage, and does not involve issuance of equity in exchange for participation. This program is LIFT Labs' second accelerator in 2023, following a Generative AI-themed program earlier this spring that resulted in all participants securing partnerships with Comcast organizations.
The Comcast NBCUniversal LIFT Labs Enterprise AI Accelerator Cohort includes:
Aragorn AI

is an HR integration platform for people operations teams, automating and managing employee data across all vendor systems regardless of vendor data format or API specification.


Founders:

Ed Adjei, Gladys Adjei, & Eric Adjei | San Francisco, CA

Cleanlab

automatically finds and fixes image/text/tabular datasets issues through data-centric AI software. Their technology was pioneered through years of PhD research at MIT.


Founders:

Curtis Northcutt, Jonas Mueller, & Anish Athalye | Boston, MA

CodeComplete

addresses the needs of enterprise users better than the currently available tools through their An AI coding assistant. Its technology deploys within an enterprise's firewall so that code never leaves a client's servers.


Founder:

Lydia Ding & Max Lu | San Francisco, CA

Deci

offers a solution to help developers build, optimize, and deploy faster and more accurate models for any environment, including cloud, edge, and mobile.


Founders:

Jonathan Elial & Yonatan Geifman | Tel Aviv, Israel

Dynamo FL

has created a solution to identify and address enterprise data security vulnerabilities in Generative AI applications, founded by a group of machine learning Ph.Ds and privacy experts from MIT and Harvard.


Founder:

Christian Lau & Vaikkunth Mugunthan | San Francisco, CA

Featurebyte

empowers data scientists and machine learning engineers via an AI-based self-service platform to create and select state-of-the-art features from raw data and deploy production-ready pipelines in minutes instead of weeks or months.


Founders:

Razi Raziuddin & Xavier Conort | Shrewsbury, MA

Grit

uses AI-powered automation of software maintenance, traditionally a time-consuming task for software engineering teams, geared toward large enterprises.


Founders:

Morgante Pell | New York, NY

Impact AI

delivers AI-enabled simplification of the compliance process with a user-friendly and intuitive interface that ensures easy adoption and implementation.
Founders:

Anna Maria Brunnhofer-Pedemonte & Justin Bercich | Linz, Upper Austria

Sailes

is an AI automation of all sales prospecting points for enterprise sales teams – from discovery to engagement to opportunity.
Founder:

Nick Smith | Kansas City, MO

UneeQ

uses advanced technology to create virtual assistants that can provide unassisted customer support and deliver training and education in real-time via conversational AI.
Founder:

Danny Tomsett | Austin, TX
"We see tremendous value in partnering with startup founders through our LIFT Labs programming to learn more about the latest innovations and explore how they might be beneficial for our businesses in the future," said Sam Schwartz, Chief Business Development Officer at Comcast. "Advancements in AI are helping enterprises become smarter, faster, and more agile, and we look forward to engaging with these impressive startups."
In addition to receiving concierge-level support through Comcast's network of business units and functional areas, participants will also engage in a bespoke curriculum featuring guidance in topics such as marketing, media relations, and enterprise sales. They join a network of more than 60 alumni from Comcast's five years of startup programming. The program is run in partnership with VentureFuel – an organization that specializes in the commercialization of new technology through corporate-startup collaborations.
The Enterprise AI Accelerator will conclude with a startup showcase in November. Corporates, investors, and startup leaders interested in learning more about this year's cohort and Comcast NBCUniversal LIFT Labs are encouraged to visit lift.comcast.com/accelerator and follow LIFT Labs channels across LinkedIn, Instagram, Facebook, and X to learn more.
About Comcast Corporation
Comcast Corporation (Nasdaq: CMCSA) is a global media and technology company. From the connectivity and platforms, we provide, to the content and experiences we create, our businesses reach hundreds of millions of customers, viewers, and guests worldwide. We deliver world-class broadband, wireless, and video through Xfinity, Comcast Business, and Sky; produce, distribute, and stream leading entertainment, sports, and news through brands including NBC, Telemundo, Universal, Peacock, and Sky; and bring incredible theme parks and attractions to life through Universal Destinations & Experiences. Visit www.comcastcorporation.com for more information.
Related Articles
Originally Posted In Comcast NBCUniversal LIFT Labs
Originally Posted In Business Wire
Originally Posted In Technically Media Inc.