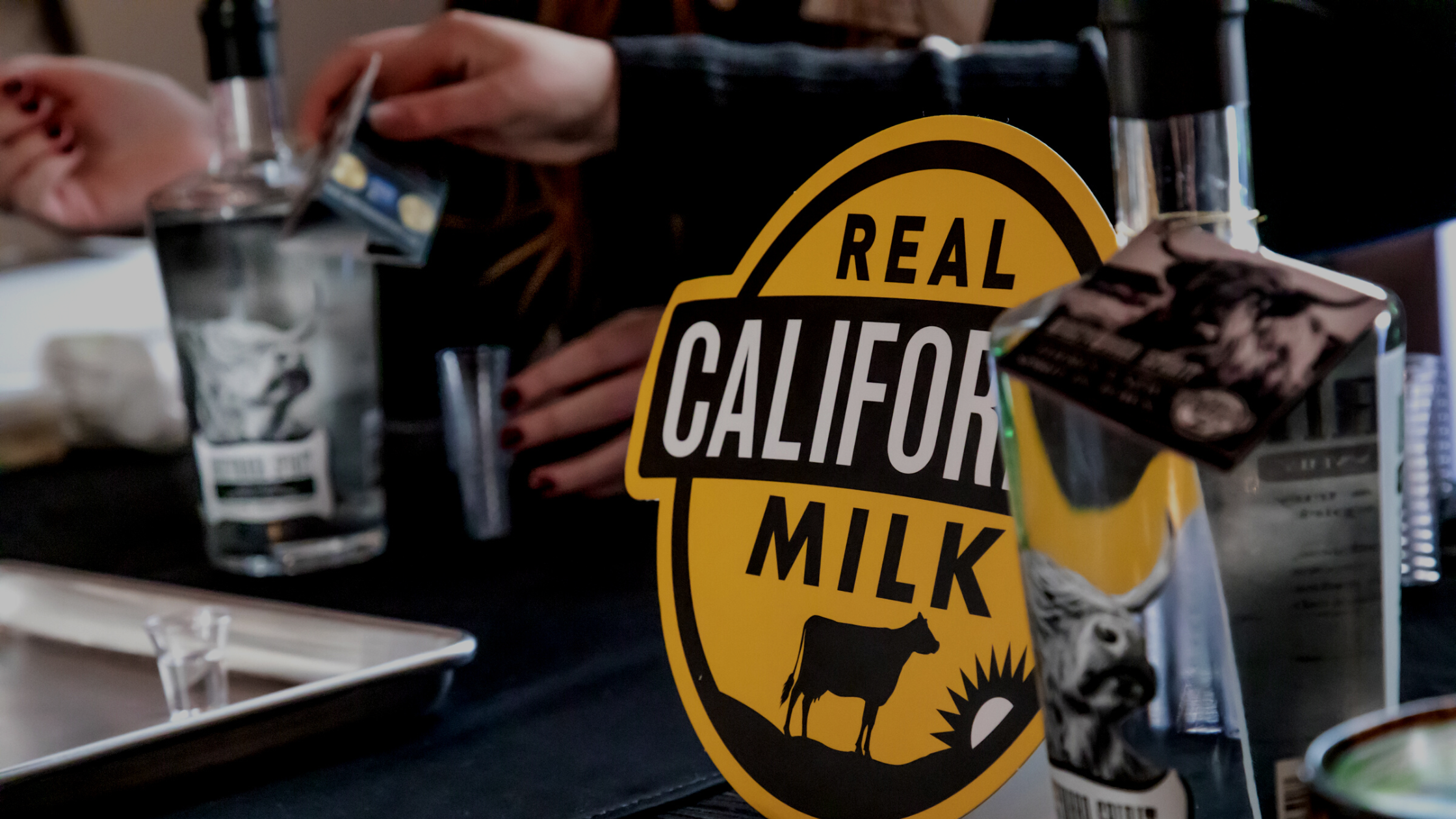 California Milk Excelerator building momentum for new innovative dairy products
Published by
Agri-Pulse
on
Aug 24, 2023 11:13:56 AM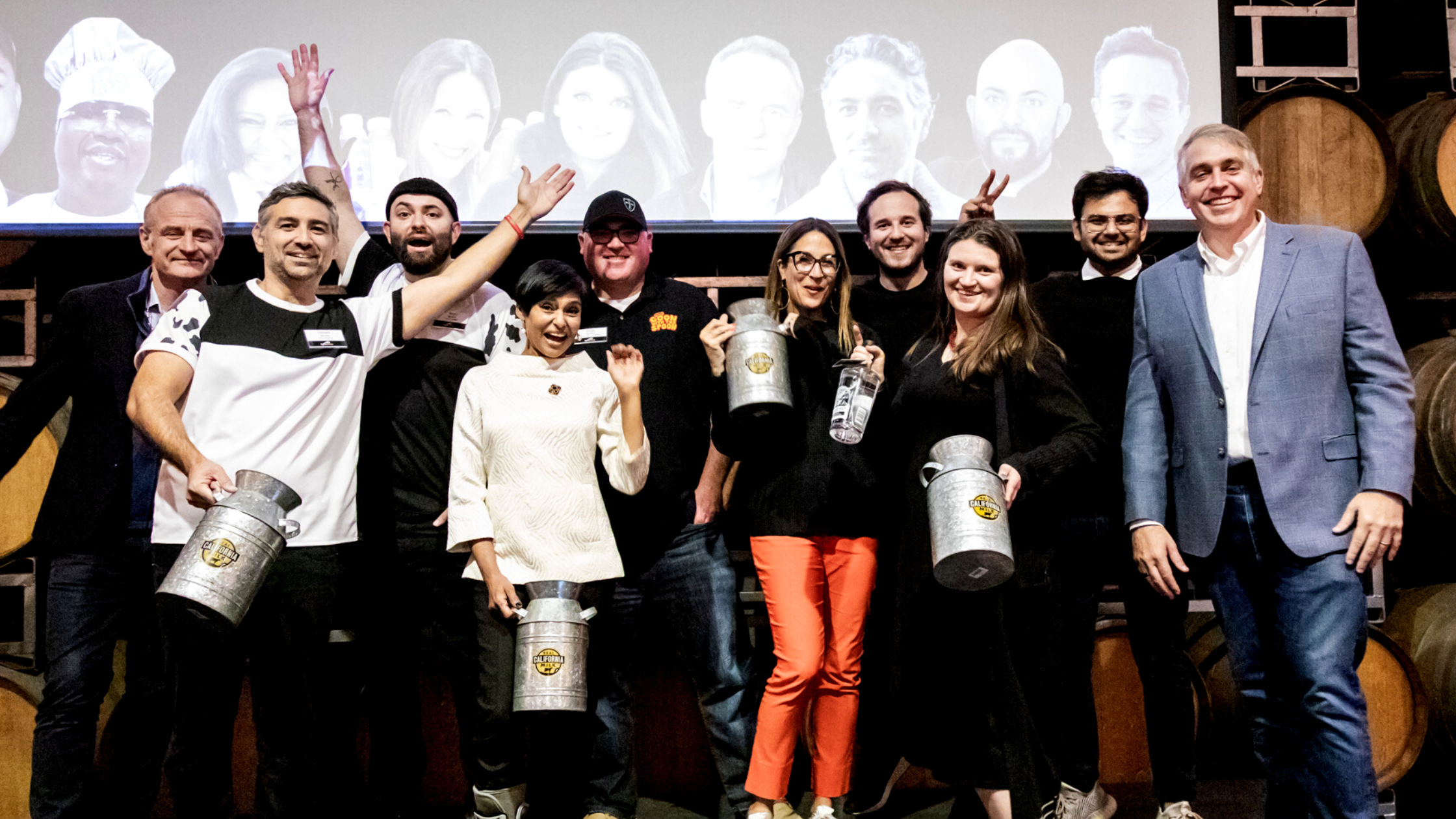 John Talbot, CEO of the California Milk Advisory Board, and Fred Schonenberg, founder of VentureFuel, an innovation advisory firm, happened to be sitting next to each other at a conference when they hatched the idea of creating a "Shark Tank" program to spur the development of new products made from California milk. The Real California Milk Excelerator program was born.
The Excelerator program offers venture capital and mentoring support for startups creating any product with at least 50% dairy.
"Business isn't always kind to passive bystanders," said Talbot. Dairy enjoys 90% household penetration, with 11% of total food and beverage sales at retail, but Talbot said that makes the industry a target. "Companies and investors out there are anxious to take a shot at dairy and to steal our markets and consumers."
The answer, Talbot said, is to offer innovative products to consumers.
"We have to be aggressive. We have to be innovative. We have to be constantly going out there and being fresh and relevant in the minds of our consumers. And that's what this contest is really all about," Talbot said.
Since the program's launch in 2019, Talbot said over 170 different applicants have been narrowed down to 45 finalists of startups in different categories such as food, beverage, consumer packaging and personal care. To date, more than $2.25 million has been invested to accelerate dairy innovation among companies that incorporate 100% California milk into their products. Of those 45 new products, 26 are still in the marketplace, Talbot said.
Many past participants can now be found on the shelves of retailers like Walmart, Safeway, Kroger, Amazon and Whole Foods such as the 2020 finalist Cheese Bits which just entered Kroger stores this month and Goon with the Spoon, known for its unique ice cream flavors such as chicken and waffles, at Walmart.com.
The 2023 finalist class of eight companies will be announced Aug. 17, with final pitches made at an event Nov. 16, where four of the eight participants will each receive $30,000 to expand sales of their products in California and gain access to an investor and buyer virtual roadshow.
"We've seen incredible displays of innovation and ingenuity from participants over the past four years, and our 2023 cohort continues to underscore the boundless possibilities within the dairy sector," said Schonenberg, now the CEO of VentureFuel.
Contest finalists receive a $4,000 stipend to help develop their ideas and then also go through a mentorship program where they work with different specialists such as market researchers, brand development consultants and co-manufacturing experts. Talbot said this mentorship component is "one of the strongest elements of the program."
Another aspect of Excelerator that differentiates it from the Shark Tank TV show and other investment opportunities is that the entrepreneurs don't have to give up any of their equity.
"This is really letting them maintain ownership of what they're building and continue, which is not as common in the world of venture and innovation," Talbot said.
In 2020, the contest matched new sweet and savory snack options head-to-head in a "snackcelerator" competition. The savory winner, Cheese Bits, offers a snacking scamorza cheese, now termed "Mozzamini," which was paired against the sweet winner — Peekaboo, an ice cream with hidden vegetables in that year's finals.
Peekaboo won the overall contest, but Cheese Bits still came out on top. Stefen Choy, co-owner of Cheese Bits, said the partnership with California Milk helped them make beneficial connections with domestic and international customers. California Milk's brand awareness also has proved fruitful.
"The CMAB affiliation gives us instant credibility," Choy said. "In just a few months, we received authorizations at over 1,700 retail locations domestically, and we're selling our cheese to Mexico, Singapore, Taiwan and China. That would have never happened if CMAB staff didn't introduce us to those international buyers."
In winning the savory category, Cheese Bits also received $100,000 earmarked for marketing support. Karen Mohr, director of sales, said the winning prize money has helped stretch the company's marketing budget. For example, the company has conducted retail demos and participated in distributor shows, actions that require "a significant amount of money that as a small company, we really would have broken the bank trying to fund ourselves."
Choy said one of the principles at the core of their company is to be innovative and find new niches. Their unique flavored cheeses, such as wasabi and strawberry, create a new category of snacking gourmet cheese beyond what other large companies offer.
In recent years, many Excelerator entrants have focused on telling a positive sustainability story, Talbot said.
"They understand the importance of that story, as part of their presentation of the product, whether it be to the retail customer or to the ultimate end consumer," he said.
The 2022 finalist, Wheyward Spirit, is marketing a sippable specialty spirit made with a dairy byproduct, whey.
"We work with sustainable dairy producers currently in the state of California and use whey instead of the traditional grain, grape or agave to produce our spirits," said Emily Darchuk, founder and owner of Wheyward Spirit.
Darchuk is a food scientist by trade and worked in commercialization and product development for food and beverage companies her entire career. Her product offers a way for the alcohol industry to improve its transparency for how products are made, giving it a "more sustainable bridge for both the dairy and alcohol industry," which she said could both benefit from innovation.
Wheyward Spirit also sees synergies from participating with California Milk in its trade shows, Darchuk said, adding her company has been able to "lean into opportunities" with CMAB at trade shows and collaborations with other Real California Milk companies.
The later iterations of the Excelerator program provide finalists, including Wheyward Spirits, with their winnings, but those companies also return a year later to see how that money has helped build demand for the product and could potentially receive $100,000.
Darchuk said for her startup, it isn't just the competition that is helping move her product to market, "it's a great kind of collaborative community" as she works at her own pace to build retail acceptance for her product with the support of CMAB.
California isn't alone in its efforts to encourage startups to create new innovative products. VentureFuel also launched the 2022 NY MilkLaunch in New York, which focuses on driving milk and milk-based product consumption for Gen Z consumers ages 10-23.
A partnership between the Center for Dairy Research and the Wisconsin Cheese Makers Association provides technical assistance grants to dairy farms and businesses in the Midwest. One of the largest dairy cooperatives, Dairy Farmers of America, also has a 90-day immersive program that offers mentoring and educational programming for startup dairy businesses.
"If we're going to compete and be relevant, we've got to be there with new product ideas," Talbot said.
Related Articles
Originally posted In Dairy Processing Incubator and accelerator programs continue to add value and...